Private Pool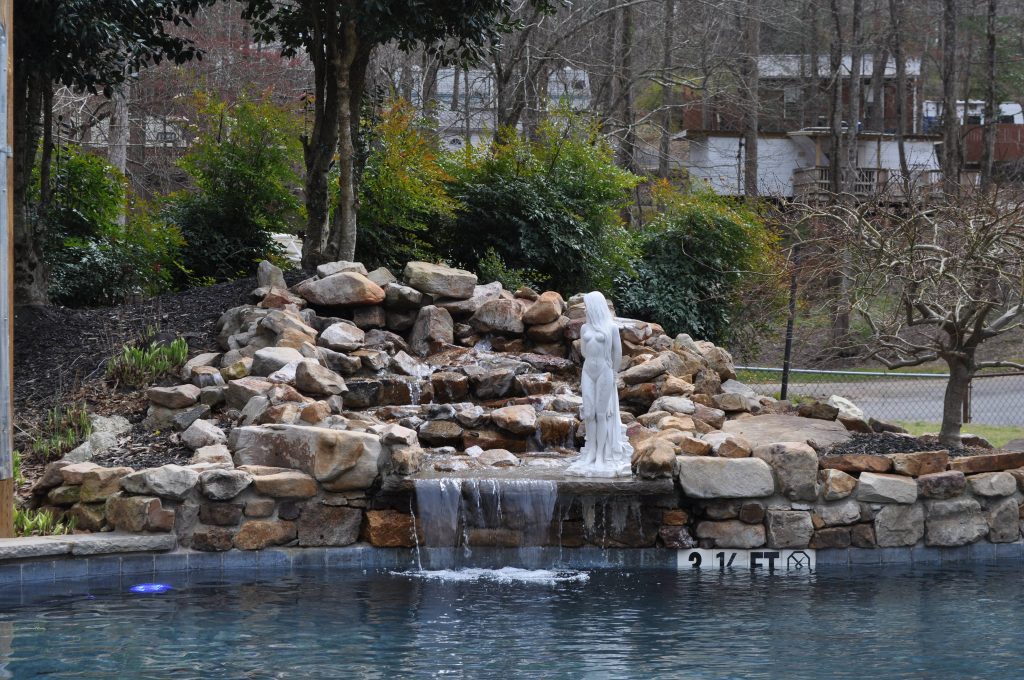 Enjoy our sparkling pool.  You can improve on your all-over tan or jump into the fun. Water volleyball games happen frequently, and there's always room for more players! Throughout the year, we have different events with live entertainment poolside. For those other days and nights, we have either a DJ or piped music. DJ's play the night away in the Pavilion and Club House!
Hot Tub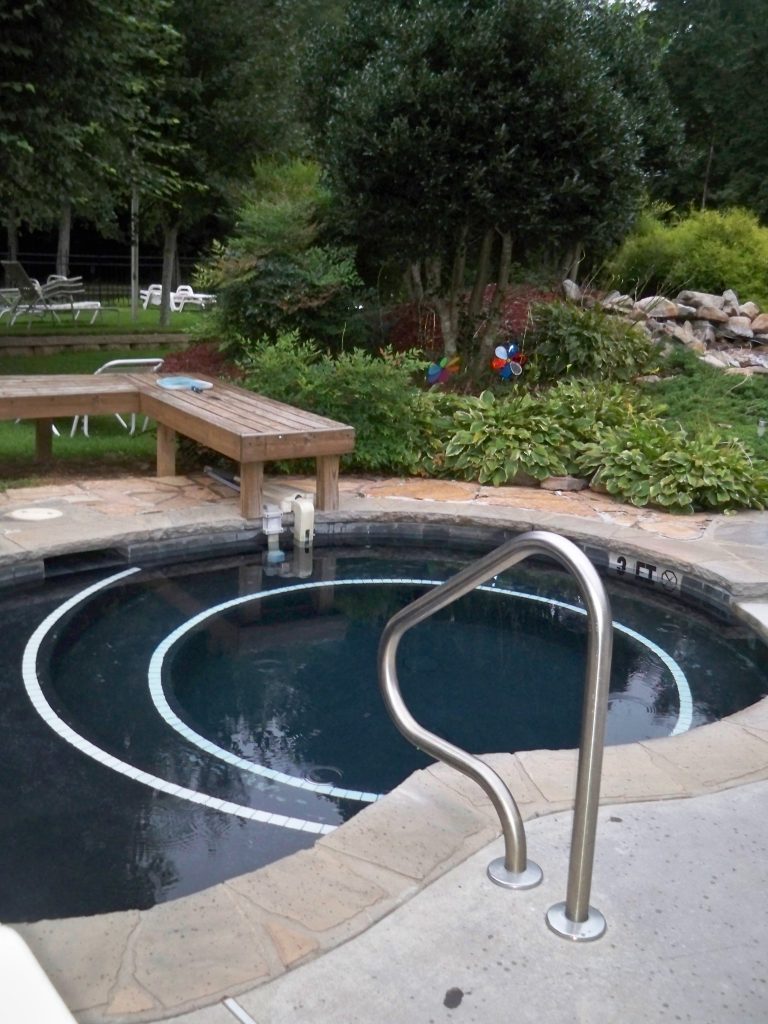 Our hot tub is a great place to relax and is conveniently located right next to the pool.
Club House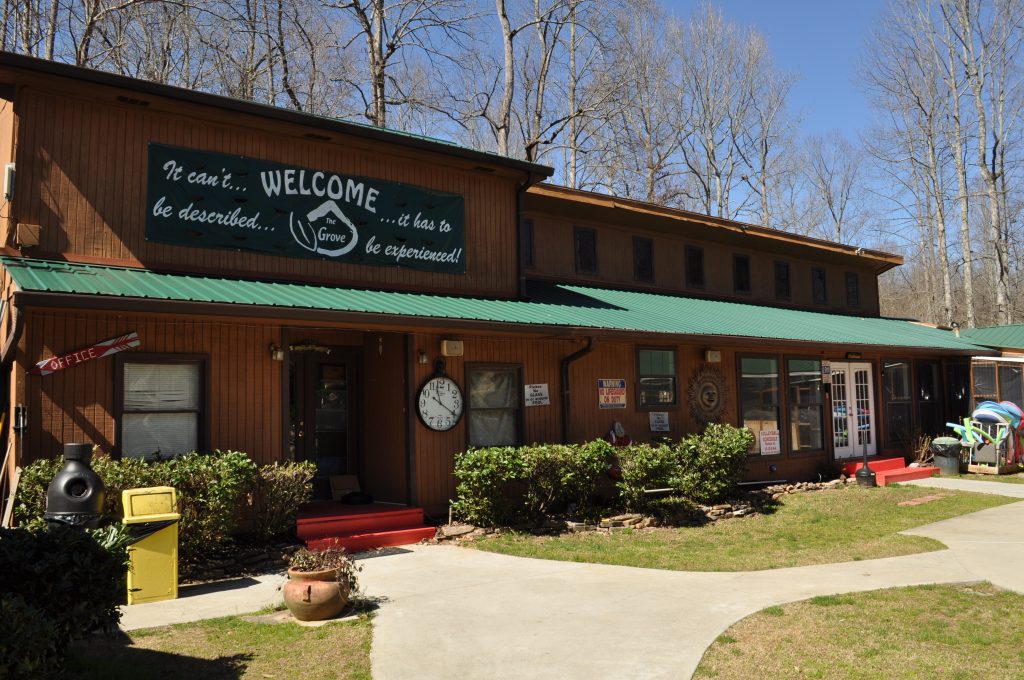 The most popular events each week are the dance parties on Friday and Saturday evenings that begin between 8:30-9:00pm, and usually have a special theme appropriate for that weekend. Dress in theme costume, dress down, or don't dress at all as we dance the night away.The Lil' Charter House is located upstairs and is open 24/7.
Pool-Side Pavillion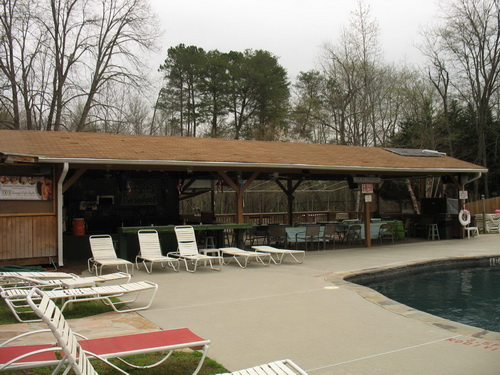 Music played by our DJs Friday and Saturday nights.  There's plenty of room for everyone!
Charter House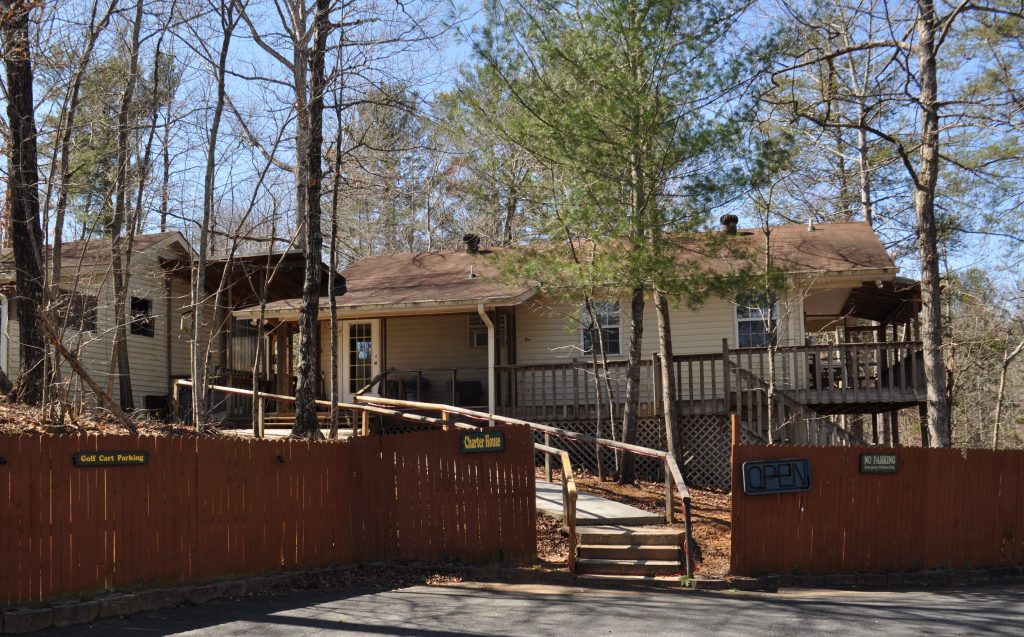 The Charter House is an on-premise club, set up just for lifestyle activities. Think of it as a large, no-pressure house party. Visiting the Charter House is free for members and guests at any time while it is open.  Men must be accompanied (arrival and departure) by a female or couple.  Members typically host parties on Saturday nights between 11pm-2am when , but the hours are determined by the hosting members.  The Charter House is open many Saturday nights, but not every Saturday night.
The Charter House always has a very laidback, no-pressure atmosphere, and the Grove's NO MEANS NO policy is very strictly enforced at all times. We strive for this to be a place where everyone can come to fulfill fantasies in a relaxed and safe setting.
The upstairs is a typical lounge setting, with one major exception.  The upstairs is mainly for gathering and hanging out, socializing, etc…  Not to worry, there's plenty of seating all around for those voyeuristic or nervous guests. First-timers to the Grove find the upstairs at The Charter House to be a good relaxing place to start on a party night.
Downstairs can hardly be described.  There is a large group room, with a row of beds.
Bathrooms and showers available on both floors of the Charter House and in the Annex.
Two private rooms are also available for those guests who like to thrive on the sexual energy of the party, but prefer a little privacy during "play."
The dungeon in the Annex can accommodate quite a few people who enjoy watching, participating and/or being watched.
When you visit the Grove, be sure to visit The Charter House.  Even if you aren't into the lifestyle, you can't imagine how sexy you'll feel when you're there.
Laundry Room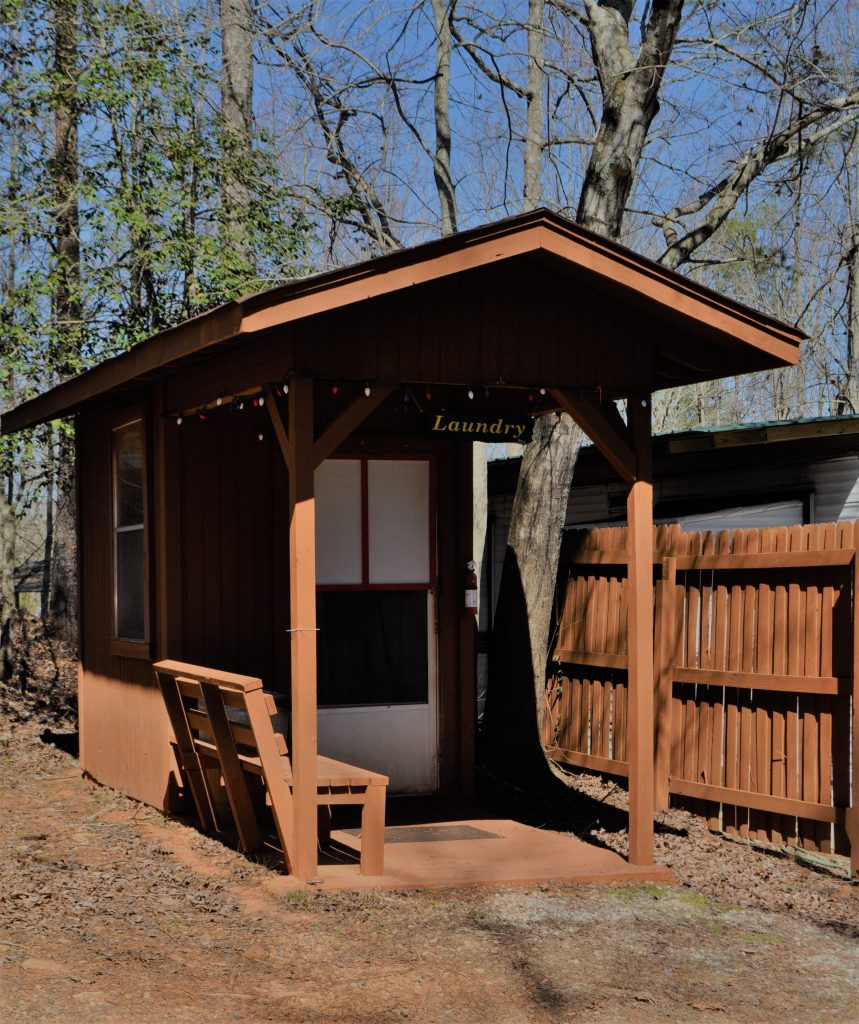 We have a laundry room on the grounds, just one more of the many amenities provided to make your stay convenient and pleasurable.  There is no charge to use the washer or dryer, but you must supply your own laundry soap, etc.